Imperial Army
From ThroneWorld
Introduction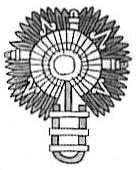 The ground forces of the Imperial Méxica Army, including elite Jaguar Knights and Eagle Knights and other units.
The primary language of the Army is Náhuatl.
Uniform and Equipment
Imperial Army uniforms are dark olive green, with other equipment green and tan. The Dress uniform of officers is decorated with gold and jade trim.
Named vehicles:
Firtog light tank
Scorpion tank
Troop carrier - aircraft with a (30) troop compartment forward and cargo aft.
Service Branches
Ranks of the Army
Ranks of the Imperial Army:
Méxica Term
Army Rank
Officers
Cuauhnochteuctli
(eagle prickly-pear lord)
General
Tlacoccalcatl
(commanding general)
Major General
Tlacateccatl
(general)
Colonel
Cuauhtlahtoh
(chief)
Major
Cuahyahcatl
(great captain)
Captain
Yaotachcauh
(war chief)
Lieutenant
Yaotlachixqui
(war sentinel)
Warrant Officer
Piltontli
(young son)
Cadet
Non-Commissioned Officers
Cuauhhuehueh
(eagle elder)
Master Sergeant
Tequihuah
(veteran warrior)
Sergeant
Yaotequihuah
(war leader)
Corporal
Enlisted Ranks
Tiachcuah
(older brother)
Senior Private
Telpolcatl
(youth)
Private
Unit Names
Unit Names
Xiquipilli
Division
Chicuacentzontli
Regiment
Tiachcauh
Battalion
Tzontli
Company
Pantli
Platoon
Centlamantin
(Centlamantin Yaoquizqueh)
Squad/Group/Section
Derivation
The Méxica used the vigesimal or base 20 numeral system prior to adopting the Lisbon Accords. The Méxica terms retain their traditional naming system for military units.
Unit Names
Equivalent
Meaning/Number of Troops
Xiquipilli
Division
8000
Chicuacentzontli
Regiment
2400
Ontzontli
Battalion
800
Tzontli
Company
400
Tiachcauh
Teacher of youths - named for the courageous military leader who would lead the unit - (400+)
Pantli
Platoon
banner - 20
Centlamantin
(Centlamantin Yaoquizqueh)
Squad/ Group/ Section
squad of soldiers - (8+)
---